Technical Writing as a Service
At doc-department we pride ourselves on helping organisations to communicate the technical aspects of their products to the people who use, operate and support those products.
We do this by giving COOs, technical directors and marketing directors a cost effective and flexible way to improve their product documentation process so they can:
Whether you require ongoing technical writing support, or just need additional resources to get the documentation finished in time for the product launch, our team of technical writing specialists will help you meet your goals.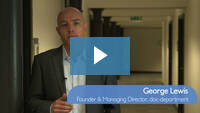 Watch this video about doc-department's technical writing as a service, or read our Technical Writing Case Studies to find out more.